In order to push forward art interchange in IOV-JAPAN positively; is IOV in violinist RYU HYANGRYO(The International Organization of Folk Art)Appointed you a JAPAN music ambassador. In an occasion holding the international exchange events that conformed to UNESCO mind, please send a performance request without hesitation.
@@@@@@@@@@@@@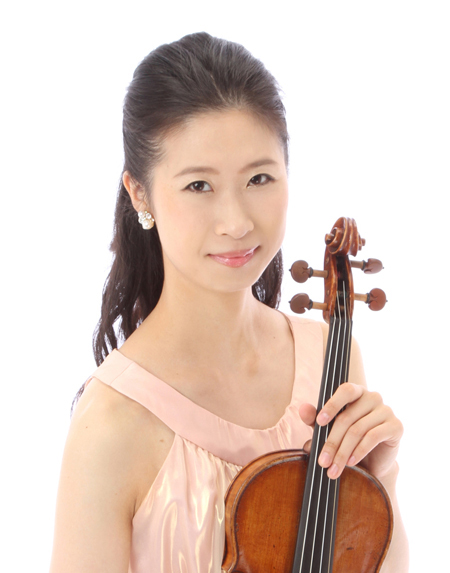 –φ ‹Ώ —ν@RYU HYANGRYO@Profile
@
=1995 Appear in the concert in association of Japanese string music leader summer in summer,
Appear in the association of Japanese string music leader public clinic
=1996 It is winning Mayor of Kobe Prize with festival classic
=1998 It is winning judge special prize in a Vn contest for children
Attend the lesson of Professor House of Moscow music Marina Sesiviri in summer,
=1999 An election for student contest case all-Japan
=2002 Winning gold medal in a Korean student art contest living in Japan
=2003 The first place KUMAKUSUNOSATO eisteddfod violin E class (a high school student)
and KUMAKUSU Prize (the highest award) receiving a prize
Open the first recital for from 13 to 14 on September
=2003 to 5 Participate in the Ishikawa music academy for from
Appear for an attendance straight announcement concert in an attendance master class
in Koichiro Harada, Zachar Bron, Yuzuko Horigome, Machie Oguri, a lesson of Mr. Rina yoo in a master class
=2007 appointed in March, by UNESCO NGO association of international private culture art interchange (IOV) Music ambassador
Start the violin concert series for the young people in April.
=2008 At the same time, winning prize excellent in January, Kobe in an international contest, it is winning Hyogo art lyceum prize
January F Miyazaki Zachar Bron music festival participation
February F Changwon municipal institution symphony orchestra and It plays Glazunov violin concerto.
March F Osaka prefectural young people Hall sponsorship classical music contest winning prize
April F concert tour European as an SOAI orchestra member
July F Gold medal of the Chang Jiang cup University Chinese stationed-in-Osaka consul general Prize
Study under Otoshige Takase, Akiko Okuda, Machie Oguri, Takaya Urakawa so far.
@